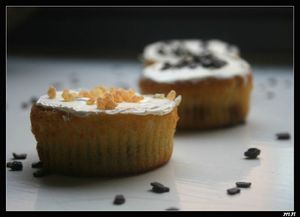 A recipe in which you can add chocolate chips.

Ingredients:

- 125g butter
- 3 eggs
- 75g flour
- 100g of double cream
- 65g sugar
- 1 teaspoon baking powder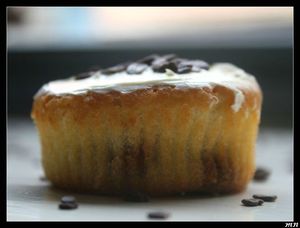 Recipe:

- Blanch the eggs and sugar in a bowl.

- Add the flour and baking powder and mix.

- Melt butter, add to the preparation and add the cream. Mix well.

- Preheat your oven to 180 degrees.

- Put the dough in cases or a muffin tin and bake for 10 min.


For my "topping", I simply reused the double cream. No addition of sugar in the cream for my part because I find the cake enough sweet.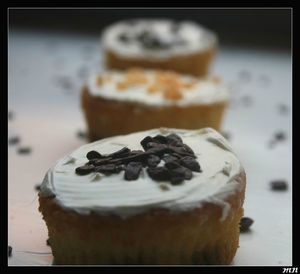 Bon appetit