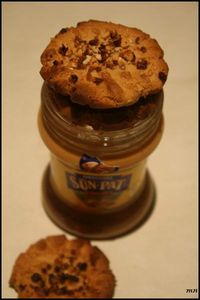 Ingredients:

- 170g butter
- 105g brown sugar
- 100g white sugar
- 1 egg
- 185g of peanut butter
- 260g flour
- 1 teaspoon baking soda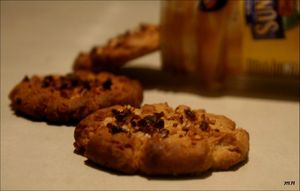 Recipe:

- Mix the butter and sugars until smooth.

- Add the peanut butter and egg. Mix well.

- Put the flour and baking soda in the mixture and mix well.

- Make small balls of dough and place on a baking tray covered with baking sheet. Space balls or they will stick together.

- Bake at 180 degrees for 10/15 min


You can add pieces of peanuts or chocolate chips to these biscuits.
Bon appetit